OK for years me and paul have been telling people.
This is a MyTH DUMB DUMBS!
This is the original Siamese pike that went WORLD WIDE.
EVERY site says its a true 2 bodied pike....
Or is it realy.
take 2 pike.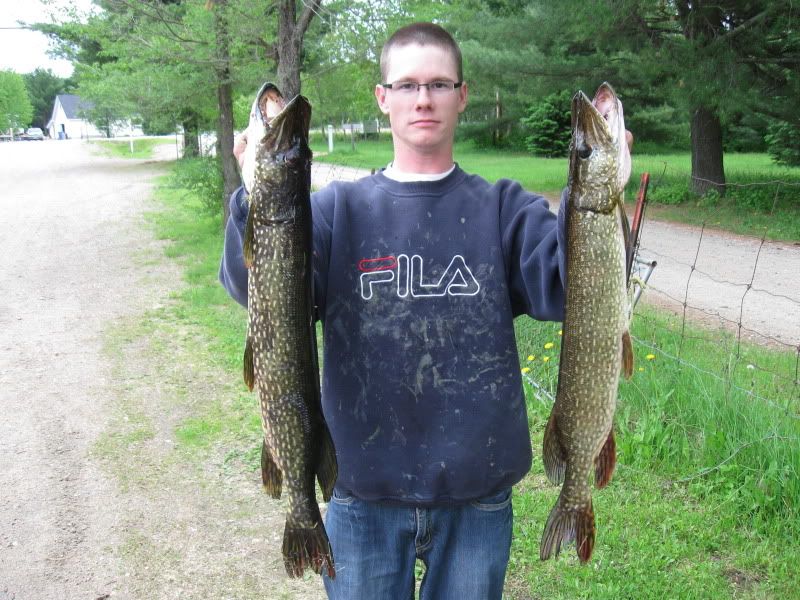 Shove small pike into larger pikes GILL.
BADABING BADABOOM!!!!!!!!!!!!!!!!!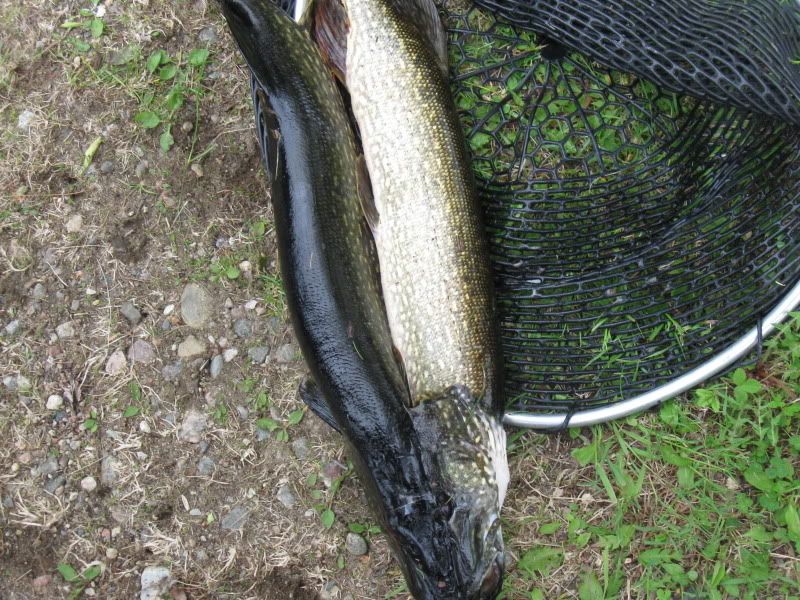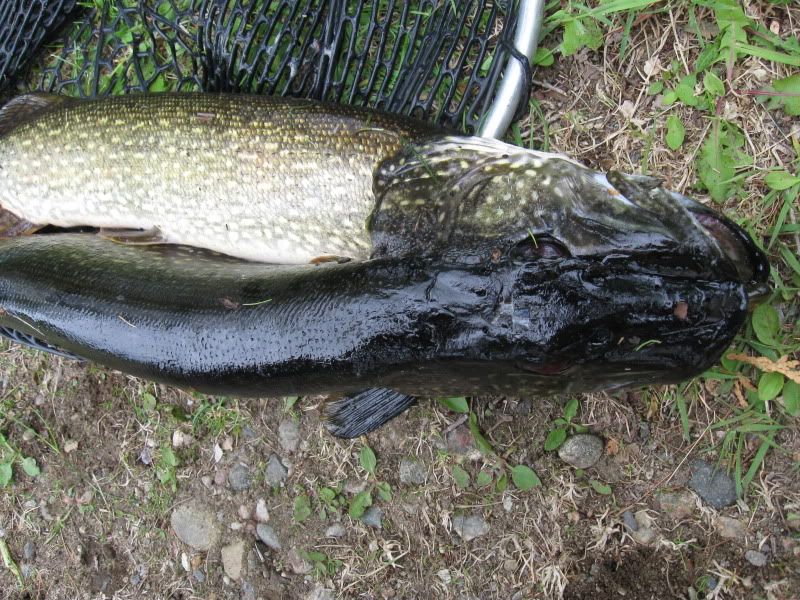 IV CAUGHT A FREAK OF NATURE! :x :shock:
Incredible what people will believe!
Now the story behind how these pike were caught!
We start the day @ 8 am.
Dead calm water.....
Pike are still on shore and in the salad bars.(in lakes)
cast out the Famous S-B.
Set the hook hard cause the fish were bitting LIGHT.
just sticking there nose in the spinner baits buisness.!
GO EM!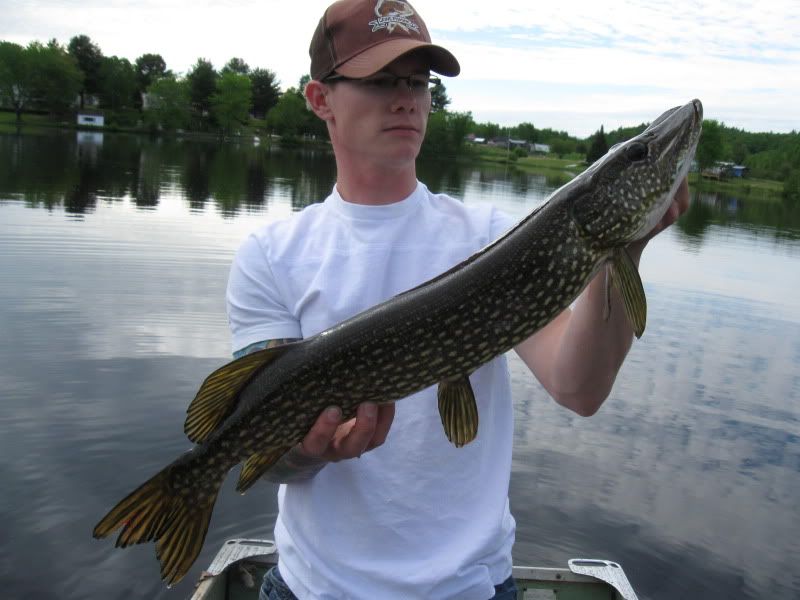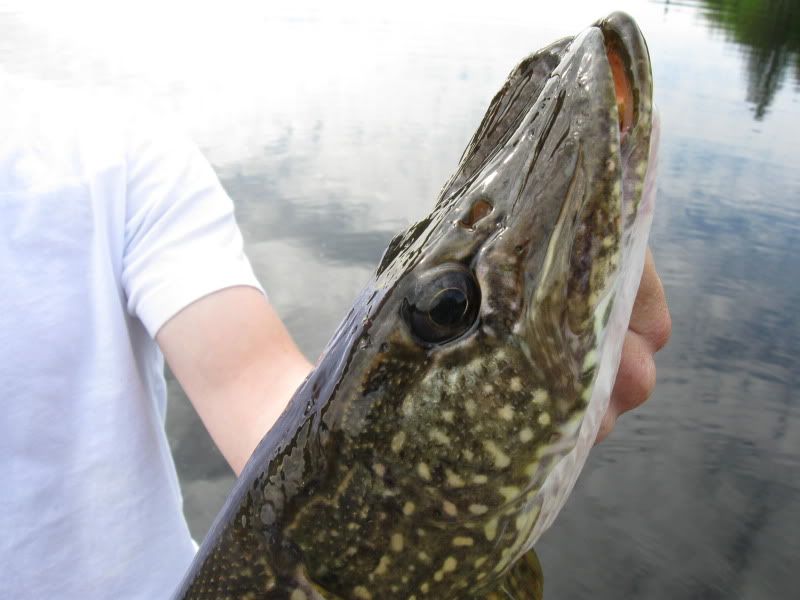 Release the Gator.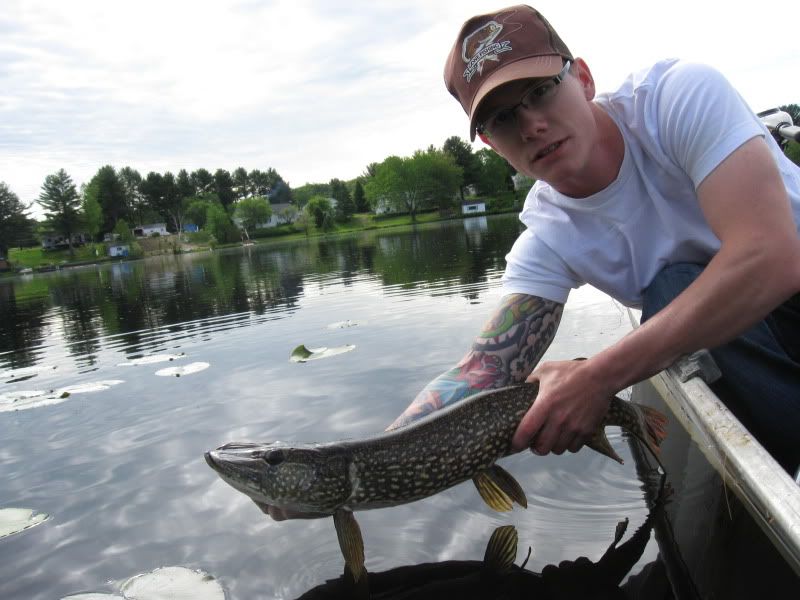 Cast once Cast twice.
Hit the shore .
This one is 1.2 inches from shore.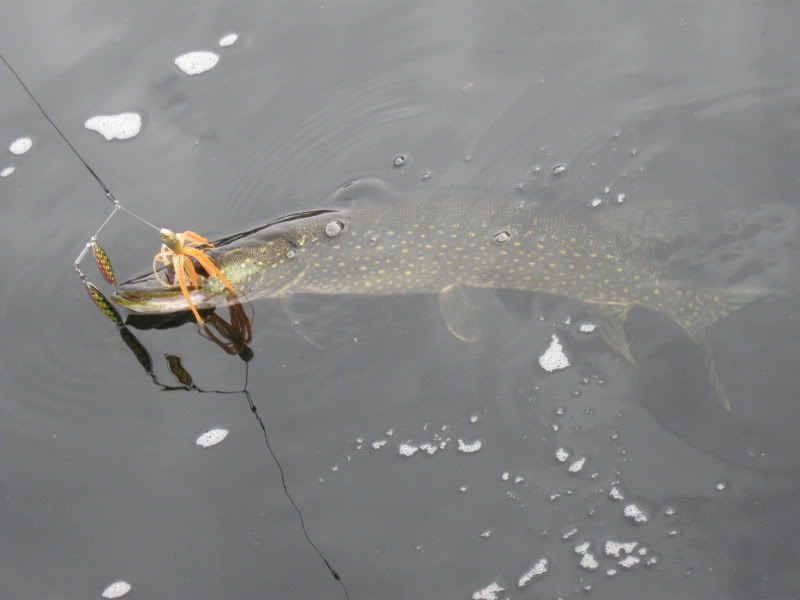 just got a action shot of this one he jumped and Gator spin then BYE BYE SIR OLD GATOR!
Buzzbait isnt always the lure of choice this time of the year
but in small lakes were the water is hotter.
They will give you the ride of you life.
I cast the B-BAIT. in lilly pads and this one was ready to hit.!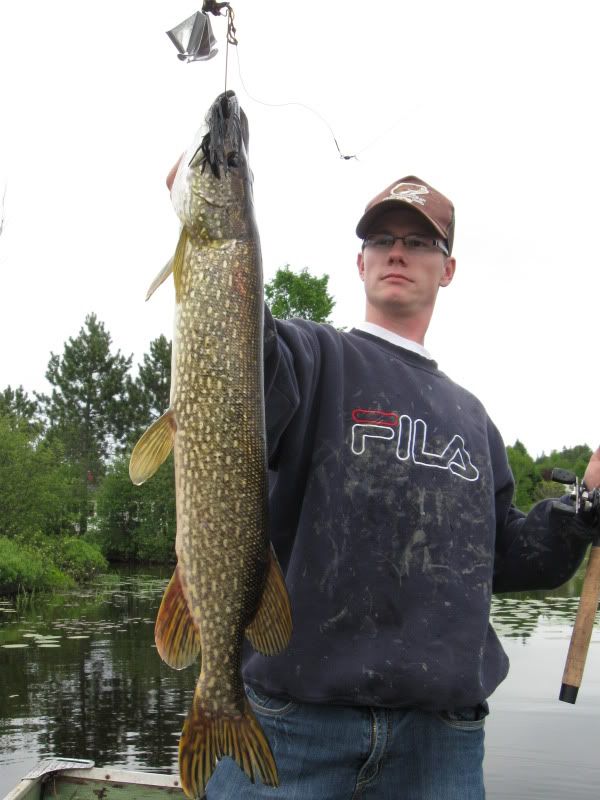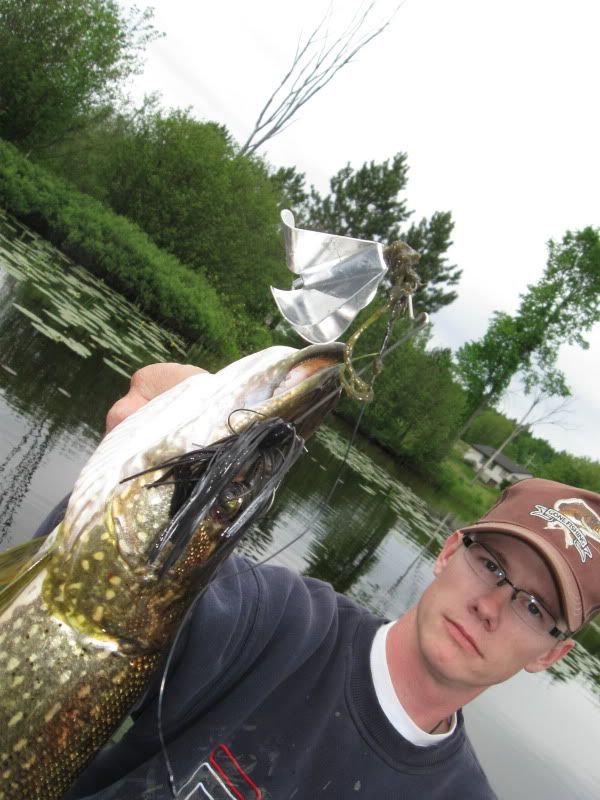 Black B-B #1 on my list.
Then its my GOOD OL' PALS turn.
FISH ON!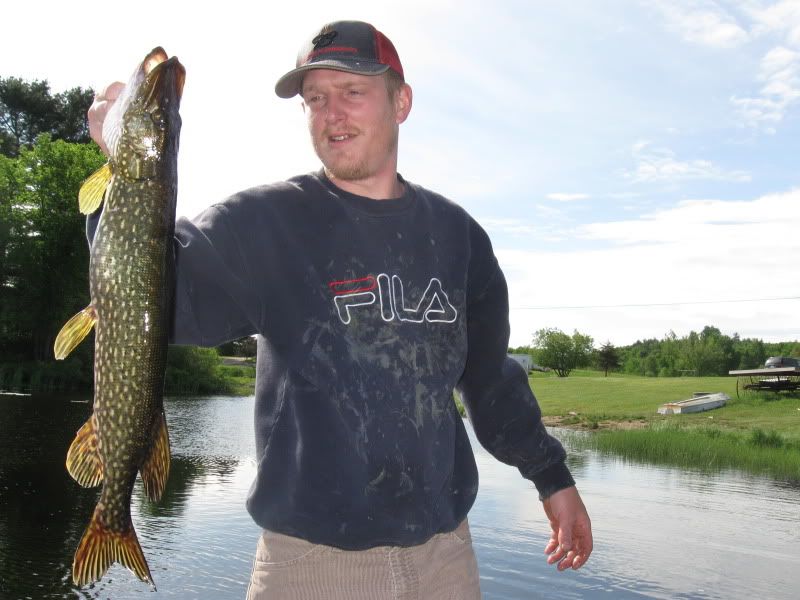 a nice rocket! 8)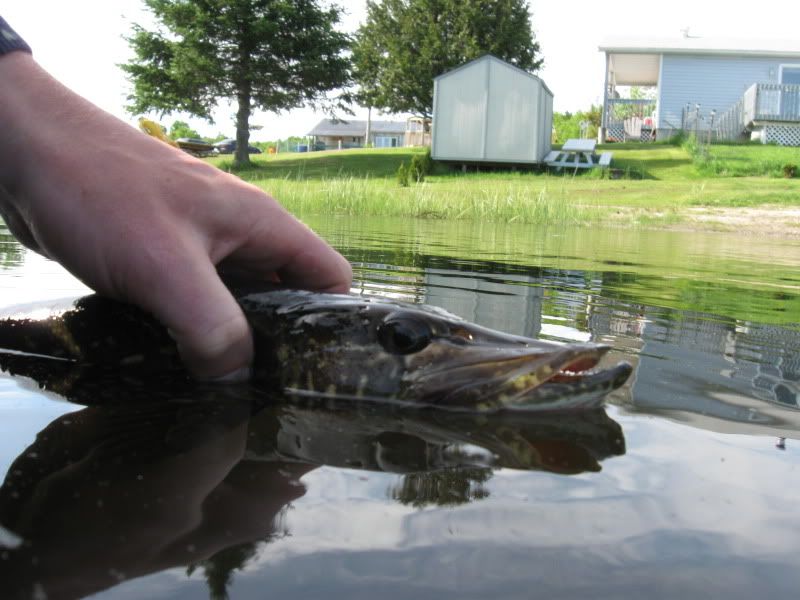 Fished from 8 till 11
then went for some good old poutine!
then from 1 to 2 pm and called it a day.
this is a verry small lake so 5-6 full rounds and most of the fish are spooked or nailed you lure.
kept two 4-5 lbs pike for super!
SOOOO the next time someone shows you this pictures and says ITS REAL ITS REAL.
show him this report .
just the proper way to SHUT HIM UP!